Dun & Bradstreet Resources
The Dun & Bradstreet Resources section is used by professionals at all levels to better understand important topics in enterprise risk management, business development, marketing, and logistics. Detailed explanations, definitions, and examples allow managers to quickly grasp complex concepts like data integration, cybersecurity, and supply chain risk management. Each entry is built to address important business concerns facing managers and executives in nearly every industry. Posts go further than providing basic explanations; we also discuss solutions to business challenges.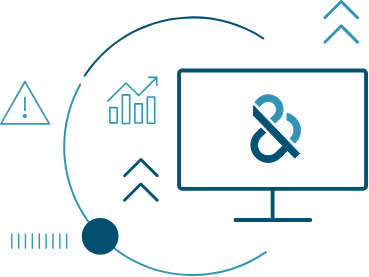 Managing risk, increasing sales, and making supply chain more efficient, and ethical.
While the topics discussed aren't limited to a single department or discipline, software and accurate business data are critical to solving each challenge. The entries provide tips on evaluating enterprise software applications aimed at managing risk, increasing sales, and making supply chains more efficient and ethical.
The Dun & Bradstreet Resources section can help you explore a subject for the first time or research the newest approaches to persistent business challenges. The level of insight is informed by Dun & Bradstreet's own expertise in business credit and information management.
The goal of each entry is to arm readers with the knowledge they need to speak intelligently about a range of business topics. Begin exploring the Dun & Bradstreet Resources section by choosing from the categories listed above.